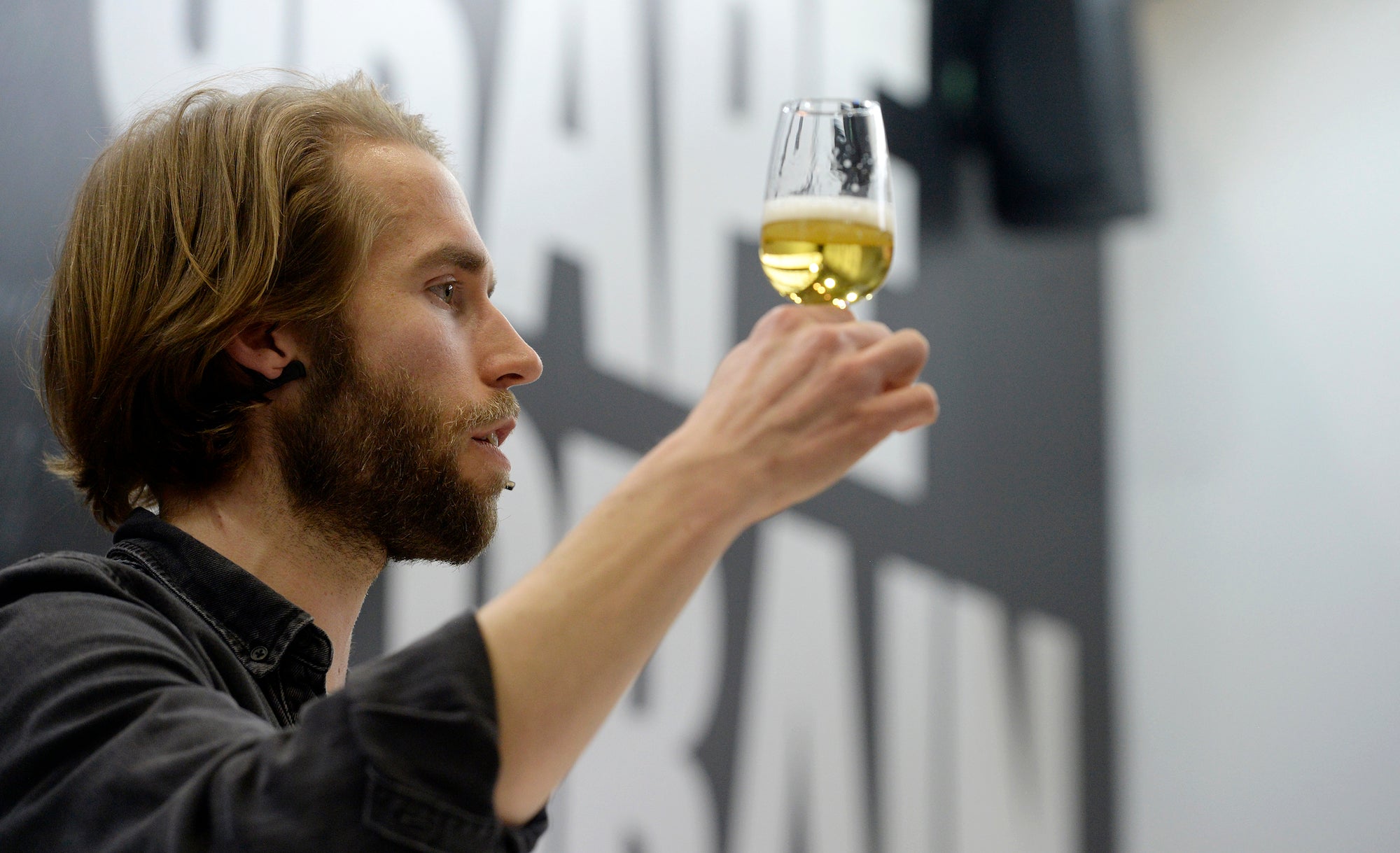 "We want more people to enjoy great beers, and to have a better understanding of what they are drinking and why it tastes the way it does." says our good friend Mark Dredge.
 
Mark Dredge is an award-winning beer writer and the beer expert on Channel 4's Sunday Brunch. He's written eight books about beer, including "A Brief History of Lager" and regularly writes for publications around the world.

We are delighted to announce a special event for all our beloved beer friends: a virtual beer tasting on Zoom hosted by Mark and our head brewer Alexis on Thursday 24th February from 8pm.
 
If you are a Braybrooke Lager Club member you will find everything you need for the tasting kit in your February subscription box.

If you are not a member of the Lager Club then fret not as you can still join the fun by purchasing a Mark Dredge Virtual Tasting Case for £30 plus shipping, which consists of:
▸ 2 x Braybrooke Keller Lager
▸ 2 x Braybrooke Helles Lager
▸ 2 x a Special Brand new Pils
▸ 1 x "A Brief History of Lager" by Mark Dredge hardback book
▸ Exclusive access to the Mark Dredge Virtual Tasting on Thursday 24th February at 8pm
We have put together everything you need for an amazing virtual tasting in one box, including a new special – secret - release included in the package.
Just click here to pre-order.
 
Last order Sunday 20th February - Shipping 21st February.